Closing the tilting panorama roof manually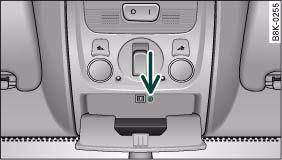 Fig. 48 Detail of headliner: Unscrewing the light housing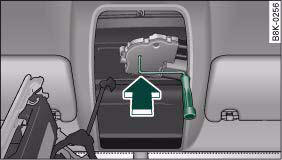 Fig. 49 Detail of headliner: Crank for manual operation
Ц Take the screwdriver out of the vehicle tool kit.
Ц Remove the screw -arrow- from the light housing.
Ц Carefully pull out the light housing.
Ц Remove the fuse box cover on the driver's side.
Ц Take the crank handle from its mounting.
Ц Insert the crank handle all the way into the hexagonal socket.
Ц Hold the crank in position and turn it to close the sun roof.
Ц Re-install the complete light housing.
Ц Have the fault rectified.

Note
To make it easier to turn the crank, you can make use of the screwdriver handle. Detach the handle from the screwdriver and then fit the handle onto the crank.