Front interior lights
The front interior lighting also incorporates the reading lights for the driver and passenger.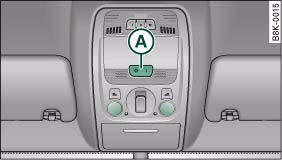 Fig. 57 Headliner: Front interior lights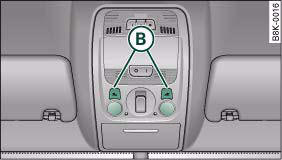 Fig. 58 Headliner: Front reading lights
The rocker switch A for the interior light has the following functions:
Courtesy light position
Ц Move switch A to the centre position.
Interior light switched on
Ц Move switch A to position I.
Interior light switched off
Ц Move switch A to position O.
Front reading lights

Ц Press one of the switches B to switch the left or right reading light on and off.
If you switch on the courtesy lighting, the interior lights come on automatically when the vehicle is unlocked or the doors are opened.
The light also comes on when the key is pulled out of the ignition. It goes out approximately 30 seconds after the doors are closed. The interior light is switched off immediately when the vehicle is locked or when the ignition is switched on.
If a door is left open, the light is switched off after about 10 minutes to prevent the battery from running flat.
The brightness of the light is automatically adjusted by a dimmer when it is switched on.
Rear interior lights
Reading lights are also provided for rear passengers.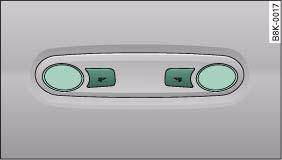 Fig. 59 Headliner: Rear reading lights
The reading lights are switched on and off with the switches

.