Front armrest
The armrest can be adjusted to several positions and moved back and forwards.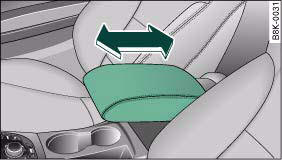 Fig. 78 Armrest between driver's seat and front passenger's seat
Adjusting armrest
Ц To adjust the position of the armrest, pull the armrest all the way down.
Ц Then lift the armrest gradually until it engages in the desired position.
Moving armrest
Ц You can move the armrest backwards or forwards ⇒ fig. 78.
Please note that the armrest can restrict the driver's movements when it is lowered. The armrest should therefore be moved back before driving in city traffic.
There is a storage compartment underneath the armrest.