Compartment for (sun)glasses in headliner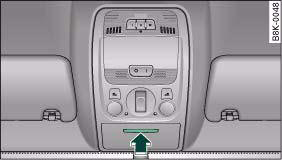 Fig. 102 Compartment for (sun)glasses in headliner
Ц To open the cover, lightly press the panel ⇒ fig. 102 (arrow). The cover will then open by itself.
Ц To close the cover, push it upwards until it engages.

WARNING
Always keep the compartment cover closed while the vehicle is in motion to reduce the risk of injury during a sudden braking manoeuvre or in the event of an accident.