Cruise mode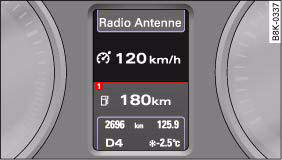 Fig. 137 Symbol and speed display while in cruise mode (permanent display)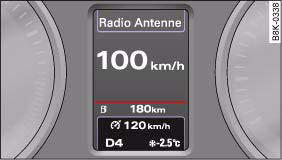 Fig. 138 Symbol and speed display while in cruise mode (shortterm display)
Ц Pull the lever A to position 1 ⇒ fig. 135 to switch on the system.
Ц Drive at the speed you wish to set the system to (must be higher than 30 km/h).
Ц Briefly press button B.
When the pushbutton is released, the current speed is stored in the memory and the vehicle will maintain this speed. The cruise control system is then operating. If you have selected the display for the onboard computer 1 or 2, a green symbol in the instrument cluster display indicates that the cruise control is operating ⇒ fig. 137. The speed which is being maintained is displayed next to the symbol.
The information for the cruise control system is shown briefly in the system status indicator if you have selected the display for the digital speedometer or the route guidance ⇒ fig. 138. In addition, the indicator lamp ⇒ fig. 136 lights up to tell you that the system is in cruise mode.