Removing the ball joint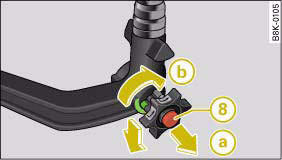 Fig. 203 Removable towing bracket: Removing the ball joint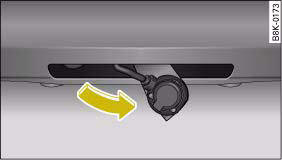 Fig. 204 Area below rear bumper: Folding up the socket
Ц Take off the cover cap and insert the key 8 ⇒ fig. 203 in the lock on the knob.
Ц Unlock the ball joint by turning the key clockwise.
Ц Take hold of the ball joint and pull out the knob in direction a.
Ц Keep hold of the knob and turn it as far as it will go in direction b.
Ц Release the knob. The spring mechanism will remain in the "ready" position ⇒

.
Ц Pull the ball joint down out of the mounting fixture.
Ц Then swivel the socket up ⇒ fig. 204 as far as it will go.
The mounting fixture will be closed automatically.
Ц Fit the bumper cover over the opening on the bumper.
Ц Put away the ball joint attachment under the floor panel in the luggage compartment.

WARNING
Make sure that the socket unit has closed off the mounting fixture of the towing bracket properly. Otherwise the ball joint may fail to engage securely if dirt accumulates in the mounting fixture.