Manual release of the boot lid
The boot lid can be released manually from the inside.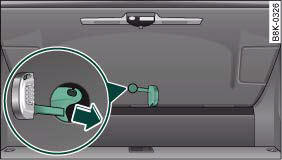 Luggage compartment: Access to manual release
Ц Prise off the cover (using the emergency key) ⇒ fig. 47.
Ц Press the sliding lever in the direction of the arrow to unlock the boot lid.