Closing the sun roof manually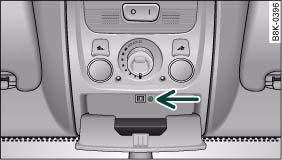 Detail of headliner: Unscrewing the light housing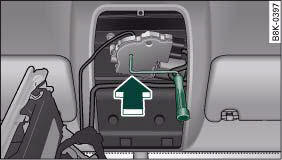 Detail of headliner: Crank for manual operation
Ц Open the compartment for (sun)glasses. The screw ⇒ fig. 52 will then be visible.
Ц Remove the screw and detach the light unit.
Ц Insert the crank all the way into the hexagonal socket ⇒ fig. 53 and turn. The sun roof will now close.

Note
To make it easier to turn the crank, you can make use of the screwdriver handle (tool kit).